Welcome to the official website of Yimago 9, the world music channel, playing authentic international music from all over the world. We present a wide selection of great pieces, many coming from the renowned "Putumayo Presents" collection. If you like our station, tell your friends, listen often, and make a small donation to support our broadcast. Thank you for listening! Following are short descriptions of our programs (all times Eastern):

Jazz Sundays
All day Sunday from 7:00 AM
Our Sunday program presents a mix of jazz of yesterday and today with a world music flavor including dixieland and latin jazz without forgetting the old legends like Louis Armstrong, Billie Holiday, Charlie Parker, Dizzy Gillespie, Miles Davis and the newer artists like Chick Corea or Diana Krall.
African Expressions
All day Monday from 7:00 AM
Music and rhythms of the African nations south of the Sahara, including the islands of Madagascar and Cape Verde. You will hear afropop, soukous, african beat, and other pieces with latin, jazz, blues, hip-hop, reggae and electronica influences that are very popular on the continent.

World Accents
All day Tuesday from 7:00 AM
On our Tuesday program you will find an eclectic mix of music coming from places not covered by our other programs like Asia, the Middle East, North Africa and Australia.
American Roots
All day Wednesday from 7:00 AM
Every Wednesday, we play American "roots" music also called "Americana" or "Adult Album Alternative" with genres that include folk, blues, cajun, zydeco, bluegrass, gospel, Native American music and alternative interpretations of country and Rhythm & Blues.
European Cafés
All day Thursday from 7:00 AM
On this Thursday program, you will hear the kind of music you would hear as a background soundtrack in coffee houses, bistros and restaurants of the great capital cities of Europe.
Friday Fiesta!
All day Friday from 7:00 AM
It's Friday! And it's time for a fiesta with the warm latin and tropical sounds of salsa, rumba, bossa nova, samba, reggae, calypso, and music from Mexico, Colombia, Brazil, Cuba and other nations of Latin America and the Caribbean islands.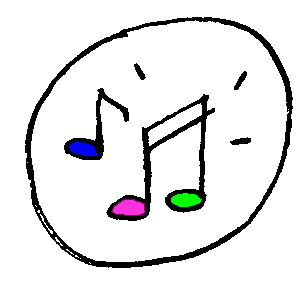 La boîte à chansons
Saturday from 7:00 AM until 7:00 PM
French chansons and pop songs from the 1950s, 1980s and a small selction of older and newer tracks: Edith Piaf, Georges Brassens, Charles Trenet, Jeanne Mas, Jacques Brel, and a whole lot more...

Soirée Canadienne
Saturday night starting at 7:00 PM
Every Saturday night, we invite you to an old-fashioned French Canadian party featuring quadrilles, cotillions, jigs, paul jones, raspas and other traditional music and folk songs from Quebec and French Canada.